Health and wellbeing
Improve your workflow, boost your mood, enhance your creativity and bring more energy to your business.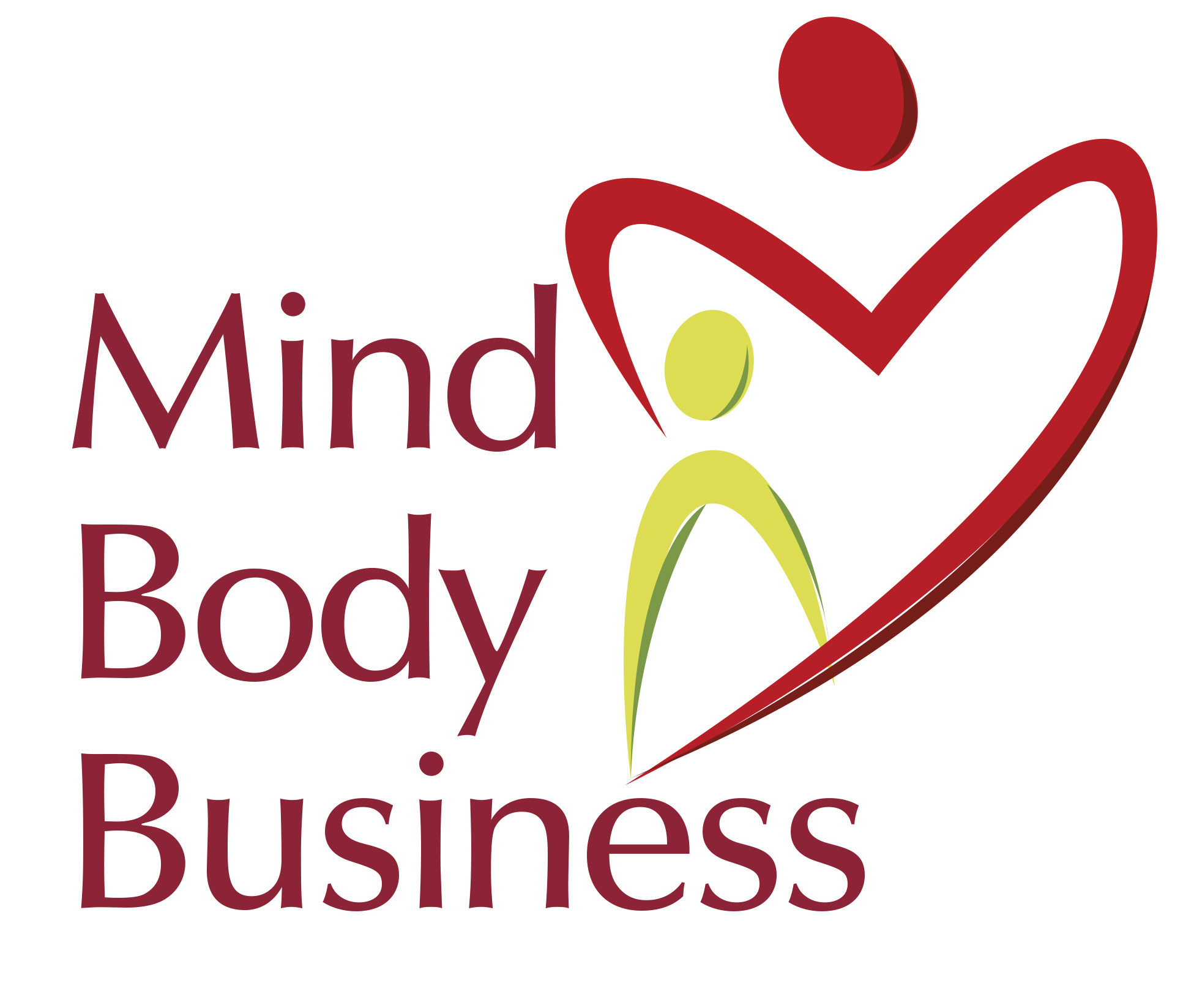 Mind Body Business is a joint initiative by the Public Health Agency and Ards and North Down Borough Council that aims to benefit you, your business and your employees. Making your business healthy will:
Increase workforce creativity and productivity

Engage and motivate your workplace to maximise performance, reduce absence rates and retain the best employees

Help you gain a competitive advantage and enhance your business image

Decrease the number of accidents and legal claims

Help you access help and support for issues raised by yourself or employees
Mind Body Business will:
Raise awareness of the benefits of workplace health

Provide examples of good practice

Keep enterprises up to date on the activities of partner organisations

Offer networking opportunities through various events
Mind Body Business events programme
A range of physical activities for staff that aim to get employers and employees get fit and healthy and at the same time have fun and meet new people.  
Why not " Learn something new" with this "Active" event where you can "Connect" with people as part of your 5 steps to Well Being!!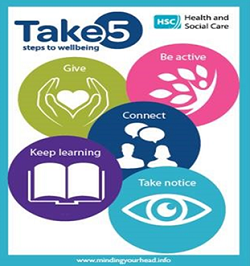 Ards and North Down Borough Council are offering businesses a taster session in Kayaking on Monday 25th March 2019 at 7:45pm – 9:45pm in Ards Blair Mayne Wellbeing and Leisure Complex.
The session is an informal class with Kayaking Instructor Stevie Summerville, to give you an idea the class will be based on the following syllabus:
Introduction to Kayaking using Sit in cockpit type Kayaks

Larger cockpit area for easy entry and exit

Safety briefing and demo on capsize drill

Paddling strokes to include, forward, back Turning / steering strokes, sideways draw and time permitting – recovery strokes.

The above is a brief outline, the pace of progression is dictated by class members, some simple games are played towards the end of the session.
This event is open to council staff and local businesses involved with the Mind Body Business Initiative. 
Refreshment will be provided before the class from 6.45pm at the Leisure Centre.
The class is limited to 18 people so early booking is recommended.  To booked your place telephone Environmental Health A
dmin 0300 013 3333 ext 40236.
The Active Business Challenge. Involve your organisation in one or all of the following challenges:
Challenge A: Find out how to get involved in the Step Challenge.
Challenge B: Sign up for the ABC Pickleball Competition.
Challenge C: There are a limited number of FREE 1-month gym memberships* available for the month of November. Register now. *T&C Apply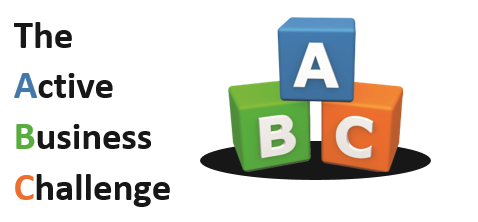 This Emergency First Aid at Work Course enables you to deal with an unconscious casualty, providing you with the necessary knowledge and practical life-saving skills on the effective use of Cardiopulmonary Resuscitation until the emergency services arrive.
This workshop is intended to make employers and employees aware of how to deal with an emergency health situation in the workplace, providing you with the knowledge and ability to be able to cope if such a situation arises.
Through this practical 6-hour session, the experienced trainers will address and demonstrate:
Action in an emergency

First Aid responsibilities

CPR

Recovery positions
This course is HSENI accredited and includes certification upon completion and all course materials.
There are 4 dates to choose from:
| | |
| --- | --- |
|   |   |
| Thursday 11th October 2018 | NDFA Training, Bangor |
| Wednesday 21st November 2018 | Signal Centre, Bangor |
| Thursday 13th December 2018 | Donaghadee Community Centre |
| Friday 25th January 2019 | Londonderry Park |
These will be full day courses, running from 9.30am – 4.30pm.
Booking is essential - please contact Environmental Health on (0300 013 3333 ext. 40236/40329) to confirm which service and venue you would like to attend.  Places restricted to two per business.
Are you open for business... for everyone?

An accessible business is one that is equally open to all potential customers, including approximately 375,000 people in Northern Ireland who have a disability.

Every business has a legal duty to take reasonable steps to ensure that disabled people can access their services but there are many other reasons why you should stop and consider how accessible your business currently is. These include:
Enabling customers of all ages and abilities to access your services could widen your customer base.

A disabled customer can often quickly become a loyal customer who may also bring their friends and family, meaning repeat business for you.

We are all getting older, the market and need for accessible services and products will continue to grow in the future
"Every Customer Counts" initiative to support Northern Ireland traders seeking to promote accessible services. 
 
During your lunch break come along and get free advice and information on "Every Customer Counts". There are 2 dates to choose from, both will run from 12:30pm – 1.30pm:
| | |
| --- | --- |
|   |   |
| Tuesday 4th December 2018       | Ards Arts Centre, Town Hall, Newtownards |
| Thursday 6th December 2018   | Hamilton Hub, Bangor |
Booking is essential - please contact Environmental Health on 0300 013 3333 (ext. 40236/40329) to confirm which service and venue you would like to attend.  Places restricted to two per business.
When it comes to looking after yourself, diet and exercise go hand in hand. No matter what your reason for exercise, what you eat can affect recovery, fat burning and stamina. Vital Nutrition's Exercise workshop focuses on how eating the right food at the right time will maximise the benefits of your workout.
You will discover:
How to eat for energy and balance your blood sugar

What to eat before training

What to eat after training

Tips on hydration and menu ideas
Jane McClenaghan from Vital Nutrition will be providing a workshop including a cookery demonstration
There are 2 dates to choose from, both will run from 7pm – 8.30pm:
| | |
| --- | --- |
|   |   |
| Wednesday 7 November 2018  | Ards Leisure Centre |
| Monday 26 November 2018    | Bangor Aurora Aquatic and Leisure Complex |
Booking is essential - please contact Environmental Health on 0300 013 3333 (ext. 40236/40329) to confirm which service and venue you would like to attend.  Places restricted to two per business.
Please note that booking is essential for all health checks.
Action Cancer – MOT Health Checks                                                                                     
The MOT Health Checks include a choice from: blood pressure, cholesterol levels and glucose tests, lung function, skin scanner and body composition. The Health Promotion Officer will provide a personalised report on completion of the check.
| | |
| --- | --- |
| Friday 1st February 2019 | Londonderry Park |
Directly book through Action Cancer. Bookings can be done online (click into Health Checks) or telephone 0283080 3344, option 1 (quoting reference JYV-3666). Places restricted to two per business.
Cancer Focus – Keeping Well Check        
The Keeping Well Check includes a body composition, blood pressure and blood glucose check. The nurse will talk more specifically about self-examination, general cancer awareness and carry out the blood pressure and blood sugar checks.
| | |
| --- | --- |
| Thursday 17th January 2019 | Comber Leisure Centre |
NI Chest Heart and Stroke – Express Health Checks                                                   
The Express Health Check is a comprehensive service carried out by Specialist Health Promotion Staff. It will provide a lifestyle risk assessment, a review of blood pressure, cholesterol and BMI measurements, a full body composition analysis and a personalised report.
| | |
| --- | --- |
| Wednesday 23rd January 2019 | Donaghadee Community Centre |
Blue Monday is a day in January when almost all of us are a bit down, for one reason or another.  While the entirety of January is often somewhat of a struggle, Blue Monday is a day when we can collectively feel low but also try to pick each other up!   You are invited to attend a 2-hour session on personal resilience. 

The resilience course will teach employees and employers the best methods and techniques to better equip themselves to stand up to the pressures and stresses of   life.
 
Date:        Monday 21st January 2019
Time:       6pm – 8pm (a light supper will be provided)
Where:    Carrowdore Community Centre

Some of the things this course will examine are:
What is stress and what causes it?

What are the links between how we think and stress?

Changing our ways of thinking, How do we change our ways of thinking by first looking at the damaging thinking styles that can cause us to succumb to stress and look at ways we can change our way of thinking.

Conquering stress- To conquer stress we must first know what it is, what are the symptoms of stress and key areas to overcome stress and increase wellness.
Participants will receive an AMH Works Personal Resilience training certificate.
Are you interested?
For further information contact Maura Bettes, Economic Development Officer on email or call 028 9147 3788 (ext 40914).